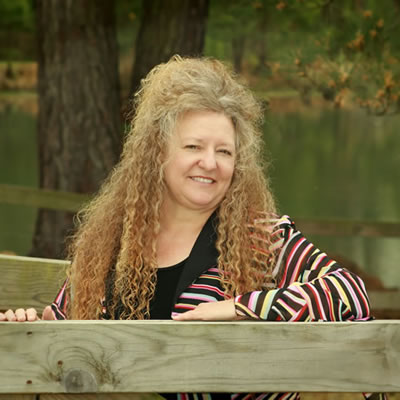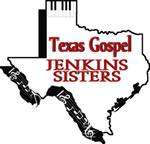 Nella Jenkins & Company is all about singing for Jesus. Their mission is to introduce to unbelievers, by song and testimony, the Savior of the World, and help the Believer stay encouraged as they fight the good fight. The group respects the doctrine and worship of each church, regardless of label or denomination. They promised the Lord they would sing in any venue where He opened the door, and they have kept that promise for almost 22 years while in full time ministry.
Nella learned to sing harmony in a family of seven siblings, five of which were girls. She grew up loving Southern Gospel as a child, and was a founding member of The Jenkins Sisters. One by one, three of the sisters married and left to pursue other ministries. Angie, the oldest sister, and manager of the group, went home to be with Jesus September 14, 2010. Nella continues to travel and sing with help from others from her home church.
Nella is a very popular artist in the gospel music industry. She has been to 42 of the United States, including two trips to Alaska, driving thru Canada on the Alaskan Highway. She sang on the Jubilee at Sea Christian Cruise from 1997-2005, sang on three Alaskan cruises, was featured guest artist in NASCAR chapel services and opened for country artists Shenandoah. And, she's traveled to seven of the Canadian provinces, singing in many First Nation Camp Meetings.
Nella Jenkins & Company released a concept video to TV and watched as her music reached national and international charts, and she sang at the National Quartet Convention artist showcase in 2011. She has released 21 studio recordings, the latest one being Tribute to Angie Jenkins. Her newest studio CD is Don't Ever let Go Of My Hand, adn she released Angie's much anticipated second cookbook, Angie's Heavenly Cuisine.
The Group still travels on a Love Offering Basis, regardless of the size of the church or venue. God has always supplied the needs. Although Nella has experienced several disasters while on the road, such as all equipment stolen twice, the house burn while on the road, and the loss of her best friend and oldest sister, Angie, Nella's faith has remained strong and steadfast. Her determination to follow the call on her life is remarkable.
When they are not on the road, the group resides in Aurora, Texas. Nella loves the outdoors and camping out. She has a degree in the study of herbs and teaches classes on how to live a healthier life through herbs. Most of all, Nella loves to sing about Jesus. Ain't that what it's all about?
If you'd like to book this dynamic group for your next ministry event or service, contact Nella using the informaiton in the top right corner of this screen!