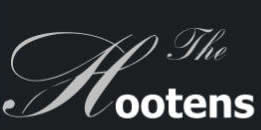 The Hootens are often complimented on their song selection and family harmony. They have an interesting blend of styles that come together in a unique collection that really works for them. When choosing songs, they are thoughtful first and foremost about the message. The Hootens' mission is to give praise and glory to God and encourage believers through southern gospel music.
In Late 2012, Donnie was invited to sing at Open Range Fellowship Church in Greenwood, Louisiana. After some time, he invited his daughter, Carli, to sing with him. They thought it would be fun to put a little group together, and since they had sung for fun a few times with his uncle, Ronnie, they spoke with him at a family Christmas gathering about it. Ronnie agreed, and the three of them began singing just about every Thursday night in front of 800 people. Through this exposure, the group gained notoriety in the area and began receiving invitations to sing at other churches. Within a few months (and much to the family's surprise), The Hootens formed.
In 2014, Ronnie retired from the road, and today, Donnie's wife, Angela, tours with the ministry and continues to bring tight harmonies indicative of family singing! Donnie and Angela are married, and Carli is their daughter.
They also have two young sons, Zachariah and Elijah. Carli is studying engineering at Louisiana Tech University. They all enjoy the outdoors, road trips, and spending time together.
The Hooten Family never intended to travel or become an official group, but God had a different plan. For several years now, the Hootens have sung for audiences in several states carrying the gospel of Jesus Christ everywhere they went. They consider it a blessing to be able to sing together for the glory of the Lord.