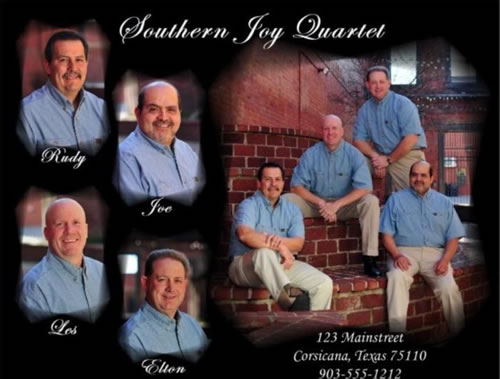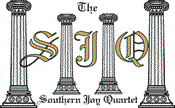 From the beginning of time, God had a plan for everyone's life. We, the members of The Southern Joy Quartet, truly believe that God has joined us together to fulfill the plan that he has for us in this ministry. Also, we believe that we're called to share the love of Jesus Christ through southern gospel music with everyone everywhere. Jesus is the answer for all life's questions and problems we face today. Furthermore, The Southern Joy Quartet agrees together to dedicate ourselves and talents to do the following:
Commit ourselves to individual and group prayer, always seeking God's will for our lives and our ministry.
To be living witnesses to others, to live our lives in such a way to reflect the moral principles and personal integrity taught by Jesus.
Allowing each and every service to be directed by the Holy Spirit and to always pray for his anointing to rest upon all present.
Impact the lives of the believers, by inspiring them and encouraging them to look to Jesus for strength and to desire a closer walk with him.
Finally, to lead the lost to Jesus, where they may experience the love, hope, peace, and forgiveness that only he can give.
To God, our Lord and Savior, be the glory for all things achieved through this ministry.